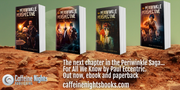 The Crew - Dougie Brimson
 The Crew by Dougie Brimson
APPEARANCES CAN BE DECEPTIVE - as Paul Jarvis of the National Football Intelligence Unit is only too well aware. He knows that Billy Evans is no ordinary East End lad made good. He's also a thug, a villain and a cop killer. Jarvis just hasn't been able to prove it... Yet.

So when Jarvis discovers that Evans is putting together a hooligan 'Super Crew' to follow England to Italy, he feels sure he can finally put Evans behind bars - if only someone can infiltrate the Crew and get him the proof he needs.

But nothing is ever that simple. The Crew believe Evans is just out for a full-on riot. Jarvis thinks he's trafficking drugs. But Billy Evans is always one step ahead. He has another plan. And it will be catastrophic for everyone concerned.

EXCEPT HIM.