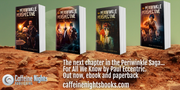 Heathen - Classic Horror by Shaun Hutson
Donna Ward was shattered when her husband was killed in a car crash, devastated to learn that another woman had been with him and disbelieving when the police informed her that the crash had been no accident. How could her beloved Chris, a bestselling author, have any enemies? How long had he had a mistress? And who are the mysterious men in the photographs she finds? Suddenly Donna has to face up to the fact that she knows less about her husband than she thought.
But as she searches for the missing answers to her questions, Donna moves ever closer to danger, for she herself is being stalked by people who have killed before and will do so again. She will come face to face with those who call themselves the Sons of Midnight...