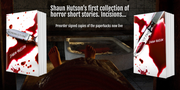 Twisted - Psychological thriller by B.A. Morton
The Stakes Have Just Been Raised...
Jack Miller's been playing a dangerous game--and the stakes are about to be raised A spate of audacious bank robberies leave police frustrated and crime boss Otto smiling, but for ruthless robber Jack Miller it's simply the means to an end. Wounded while making his escape, Miller has half a million in used notes and a hostage that wasn't part of the plan.
As police close in, Otto wants his cash and the mysterious McKenzie wants Miller silenced--forever. With a deadly agenda of her own, misfit Spook, isn't your typical hostage. Unstable and fearless, she'll go to any lengths to get what she wants. When judge's daughter Jazz O'Hanlon also disappears and evidence points at Miller, the manhunt escalates and Miller discovers just how crazy Spook really is.
Amid the tabloid frenzy, DI John Samuels realizes he must catch his man alive before the game ends in disaster.