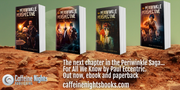 Smile of the Viper - Harry Dunn
Smile of the Viper Book by Harry Dunn
London private investigator Jack Barclay is on the trail of financier Tom Stanton who has disappeared with £1million of clients' money, leaving his desperate wife and children behind.
Stanton's Parisian mistress, Danielle, is also involved with the boss of a drug smuggling cartel and Stanton is seduced into laundering money for them. When £4million of drugs cash goes missing and Tom is the suspect, he and Danielle go on the run.
The stakes are raised with the kidnapping of Stanton's daughter, and Jack finds himself in a race to find Stanton before the mob do. As he hunts him down, he uncovers a nightmare world of torture, betrayal and murder, putting his own life in danger.
Jack quickly realises those who enter the netherworld of the Russian mafia may not get out alive.