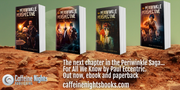 Breeding Ground - A horror classic by Shaun Hutson
Order A Shaun Hutson Horror Classic
Deep in the dirty sewers of London there is a Breeding Ground...
The slugs have come hack... slowly... silently... they slither along dank, fetid tunnels into the city in search of human flesh. Their insatiable need knows no bounds.
But now they bring a new horror - a plague which spreads insanity and death, transforming its victims into grotesque, crazed killers.
Caught in this maelstrom of horror is Dr. Alan Finch - the only man capable of destroying the Breeding Ground forever.