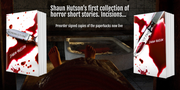 Snatched from Home by Graham Smith - Great Detective Fiction Series
DI Harry Evans - Book 1
What would you do to save your children?

Middle-class parents Victoria and Nicholas Foulkes are distraught when their children are kidnapped against Nicholas' gambling debts. Penniless and desperate the couple turn to crime as a way to raise the ransom.
Hot on their heels is recently bereaved DI Harry Evans and his Major Crimes team. Evans is fighting against enforced retirement and his replacement – DI John Campbell – is foisted upon him along with other cases. If he must leave the police then he wants one last big case before he goes.
In a race against time Victoria and Nicholas must evade the police while continuing to add to the ransom fund. If they don't pay up on time the kidnappers have threatened to amputate their children's limbs with an oxy-acetylene torch.
Can they save their children before time runs out?
Praise for Graham Smith
Peter James – Author of the Roy Grace series
"…a talented story-teller."
Zoe Sharp – Author of the Charlie Fox novels
".....fast-paced and intriguing. It kept me turning the pages to the end."
Matt Hilton – Author of the Joe Hunter novels
"… Graham Smith is another talent to watch for…"
Richard Godwin – Author of Apostle Rising, Mr Glamour and One Lost Summer
"Smith is a writer with a strong voice who catches the attention and holds it… sharp dialogue and tight plotting…"
Sheila Quigley - Author of The Seahills series and the Holy Island trilogy
"Graham Smith is not just a rising star, but a shooting star."