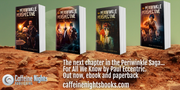 Testament Paperback by King of Horror Shaun Hutson
Almost thirty years ago, Sean Doyle almost lost his life in a gun battle with terrorists in the Irish Republic. The only woman he ever loved died that night too, shot to pieces in the same fire fight.

That was when he was young. A member of the Counter Terrorist Unit. But times have changed. Doyle is older but no wiser. Still haunted by the violence he saw and the death he thinks he could have prevented he now works as a security advisor in Iraq, a country still plagued by violence and hatred.
However, when the chance comes to return to his old life, Doyle jumps at it. The reason for this chance is that the man he thought he killed thirty years earlier has been spotted in the company of the Russian Mafia. How can this be? Doyle returns to England to unearth the truth and to finish what he started nearly thirty years ago.
He has to adjust to new ways and new people, particularly to his new partner. A man half his age who seems to embody everything Doyle hates. They must hunt down their quarry but it seems they must do it before they kill each other.
A number of valuable historical artefacts are stolen and Doyle and his partner realize that they are racing against time to find these before they can be used to launch a monstrous assault on the whole of mankind. A twisted form of revenge against humanity, engineered by the very man Doyle thought he killed all those years before.
The final confrontation will be violent beyond belief but it will also force Doyle to face a choice he can barely comprehend.
Sean Doyle is back but he might wish he wasn't...